The model campers
Do you really need professional models for your Lancashire photo shoot? A recent project has left me in two minds…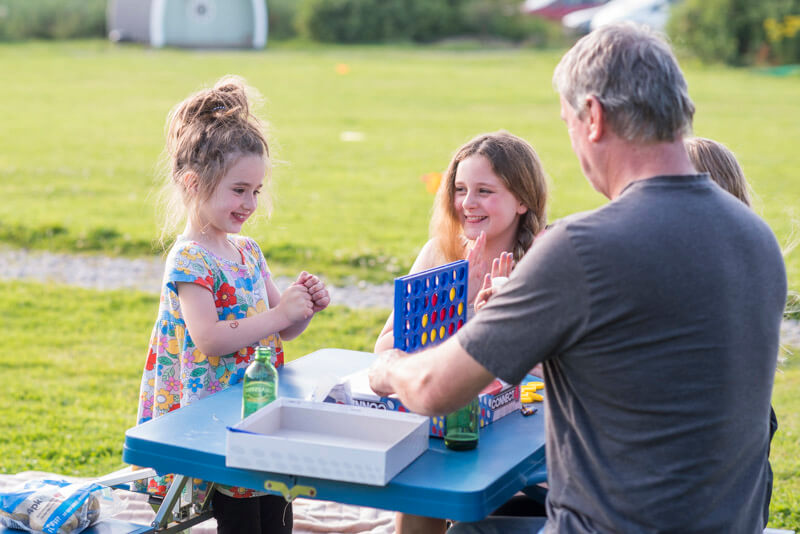 If you're a regular reader of these pages (you are, aren't you?) you may remember a late autumn 2016 photo shoot at Stanley Villa Fishing and Camping Site near Blackpool.
As atmospheric as the weather made the experience appear, and no matter how funky the glamping pods, there was no getting away from the fact it was November – great for images of roaring fires beneath a leaden sky, less good for capturing the full glory of camping in the English summer.
Whilst the shots from the day looked great on the site's promotional material, site manager Alex understandably wanted some contrasting imagery to show what things are like when the light is bright and summery and the weather warm enough for shorts.
Alex wanted authenticity, so every person on these shots is a genuine camper who happened to be on site at the time. Typically for a project like this you'd usually opt for professional models. So which works better?
The professionals
: Professional models - being, you know, professional - don't feel self-conscious and a bit awkward in front of the camera. They naturally know where to position themselves and how to hold themselves. They can replicate the same smiley façade again and again. They love the camera and the camera usually loves them back. And perhaps most importantly, they help a photo shoot move at pace.
If there's a drawback with professionals – and perhaps this is years as a professional commercial photographer speaking – you can always tell a model. For product shots, that doesn't matter. But when what you're after is authenticity, it can.
Real campers
: By contrast, 'real people' may be lovely, happy to help and actually know how to light a camp fire, but they often take a while to warm up on camera. There's also the issue of me invading their family picnics and BBQs to get my shots!
The flipside of that, though, is that they lend this Lancashire commercial photo shoot a real air of authenticity. They are the real deal and I think that shines through in these images – it just took a little longer to get them.
So, professional model or real people? Take a look at these images and the flyers produced with some of the shots, and you be the judge.
Want to talk about commercial or corporate photography for your business?
Get in touch here
.
My commercial photography portfolio | Corporate photography portfolio | Blog posts