Sight & Scent
Corporate photography for a Preston-based business with a global reach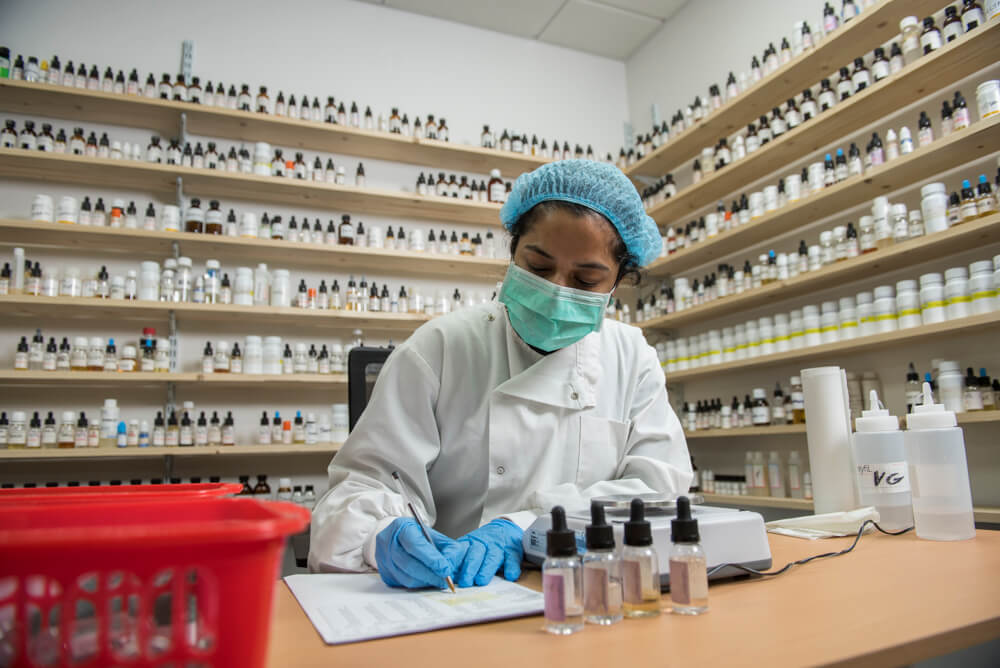 Take a trip down any high street and you'll pass at least a couple of vaping shops. What you may not think about is the science behind the products those stores stock. Xyfil is one of the UK's top E-liquid laboratories, creating a seemingly endless range of flavours from its Preston lab that then find their way around the globe to the industry's leading vaping and E-cig brands.
I'd been asked by marketer (and thoroughly lovely chap to work with) Robin Gregson to spend a day at Xyfil's manufacturing plant. My challenge? To show the journey a product takes from initial development (in the almost Willy Wonkaesquely-named 'flavour room') to mixing to finishing.
What was clear from spending time at the Xyfil lab was the commitment to standards, the diligence with which laboratory workers go about their work, and the sheer scale of the operation. And those elements really set the tone for this commercial photography shoot in Preston.
As you'll see from these shots, capturing the story of the day was really about balancing the people, the process and the product. By giving coverage to all three, you get a complete picture of what Xyfil does, which enables the company to use these images across a wider range of collateral, from web to press releases, newsletters to social.
Want to talk about corporate photography for your Preston business? Get in touch here.
My commercial photography portfolio | Corporate photography portfolio | Blog posts