Commercial photography for commercial spaces
Does your office space look like this?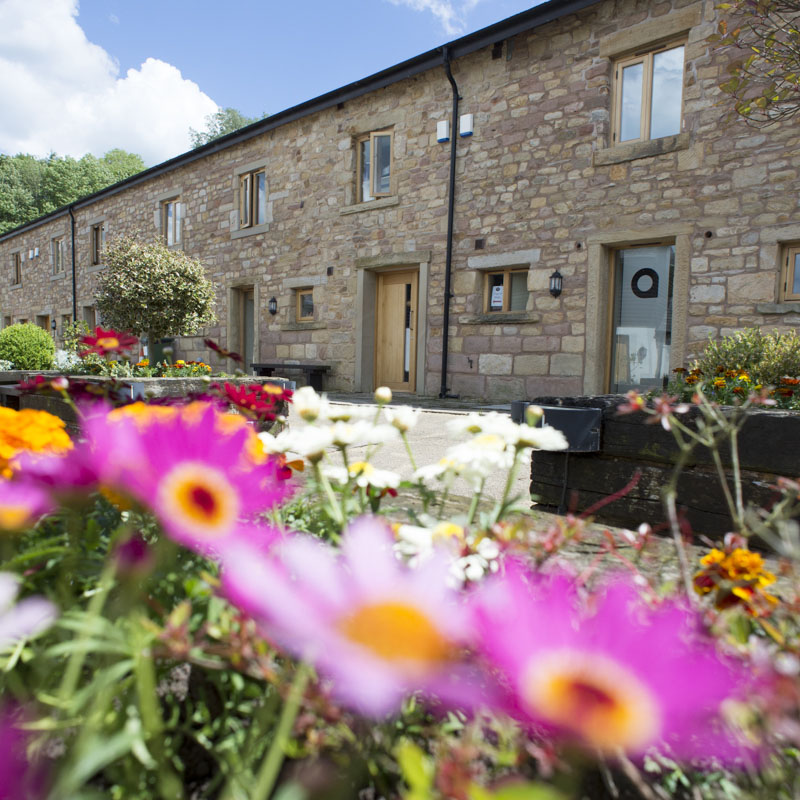 Think Ribble Valley and first thoughts tend to drift towards winding country lanes, market towns and an unfairly large collection of really good restaurants. I spend quite a lot of my time there wearing my other hat as a Preston wedding photographer. What the Ribble Valley may not immediately suggest is business.
That's something Ribble Valley Magazine wanted to address recently by drawing attention to the area's offices and office space – the sort of space that comes with a view you'd never get in the heart of the city.
So this was commercial photography with a clear mission: show the quality of the office space, but show it against a natural backdrop.
I was asked to shoot Manor Court, Salesbury Hall. I've framed every exterior shot to show the close proximity of nature to the development. Against the honeyed stone the greenery and bedding plants create a perfect combination – natural and manmade in harmony.
Let's make your place of work look more inviting. Talk to me about your commercial photography in Preston and Ribble Valley.
View my blog posts
View some of my corporate photography portfolio
View some of my commercial photography portfolio