Corporate event photography for Santander
"You can't just say you're helping local communities; you have to show it."
Sometimes the things you hear in passing spark a thought that about the next blog post. Last week I was doing some corporate photography in Streatham, London for Santander and I overheard a guest utter the above line. 'Wise words,' I thought, and scribbled them down.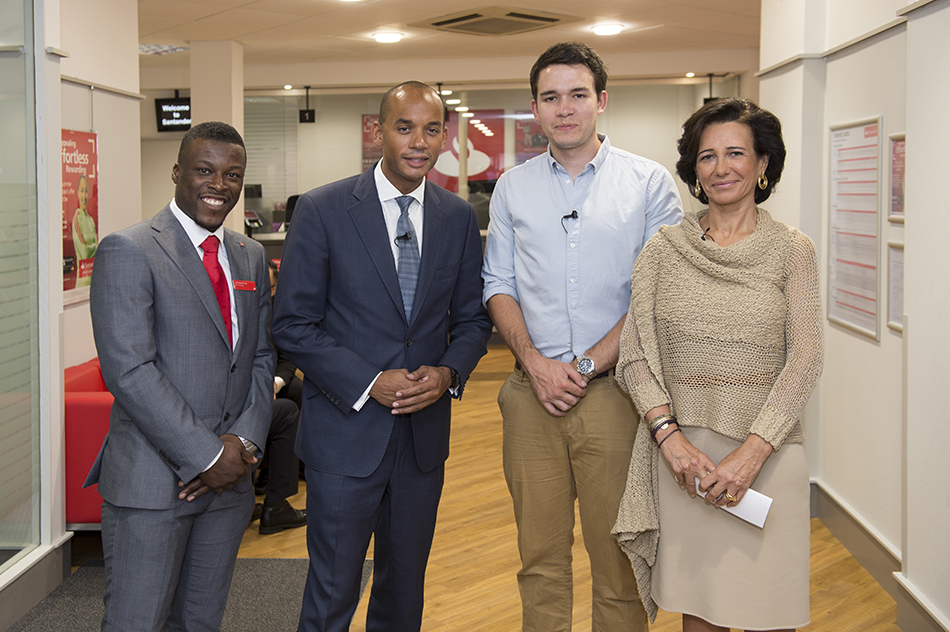 Community Connections is a Santander initiative aimed at building the links between local businesses, students, job seekers and their banks. In addition to local business owners and branch staff, the CEO of Santander UK, Ana Botin, and local MP (who just happens to also be the Shadow Business Secretary) Chuka Umunna were also present.
What I didn't realise before my evening of London event photography was just how much of this sort of stuff is going on. But when you post the images on Twitter or Facebook or your website, everyone can suddenly see the real efforts you're making to help your local community.
Of course, showing people what you're up to means having the images to post. And that's why corporate event photography – in London or anywhere else – is the way you show the world the difference you make.
Let's talk about your corporate event photography. Give me a call.