Social portraits – lifestyle photography in Cheshire
For any social organisation, it's not the nuts and bolts of what you do that counts – it's who you are and the difference you make that matters.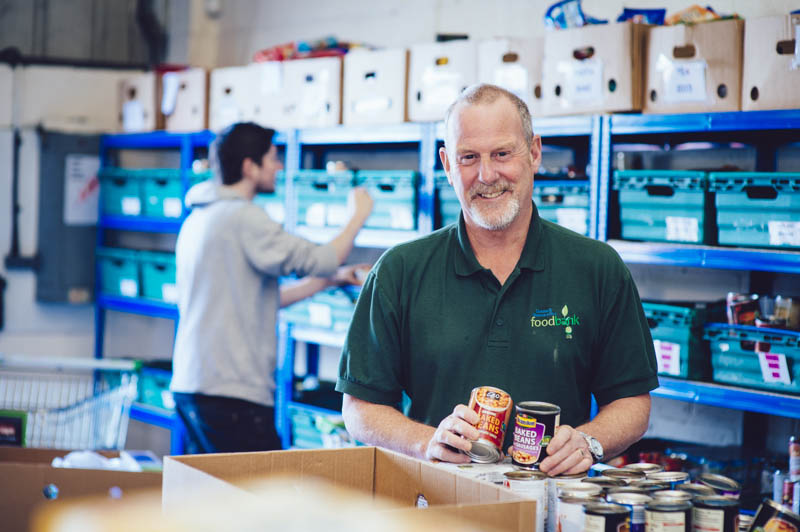 MaxMedia is a Lancashire creative agency that specialises in the social sector. I've worked with them on a number of occasions and this time the brief was to capture lifestyle photography for the Cheshire Community Foundation's annual report.
The CCF helps target local philanthropy in Cheshire to areas of greatest need, and the annual report would see me capturing 9 of those areas. The first was the West Cheshire Food Bank. It is, of course, a project which provides a helping hand for those on the lowest incomes. Yet as with any social project, what makes it tick isn't so much the food it distributes (vital though it is). It's the volunteers who give their time, and it's the difference their efforts make to the people who need help.
I headed to the main depot to capture a series of social portraits – lifestyle photography that showed the people at the heart of the organisation. What hits you as you enter the depot is the commitment, a passion for sorting and distributing food to areas of greatest need, fast. The food is sent to outlying halls, community centres and Salvation Army citadels where grateful recipients swap food tokens for donated food.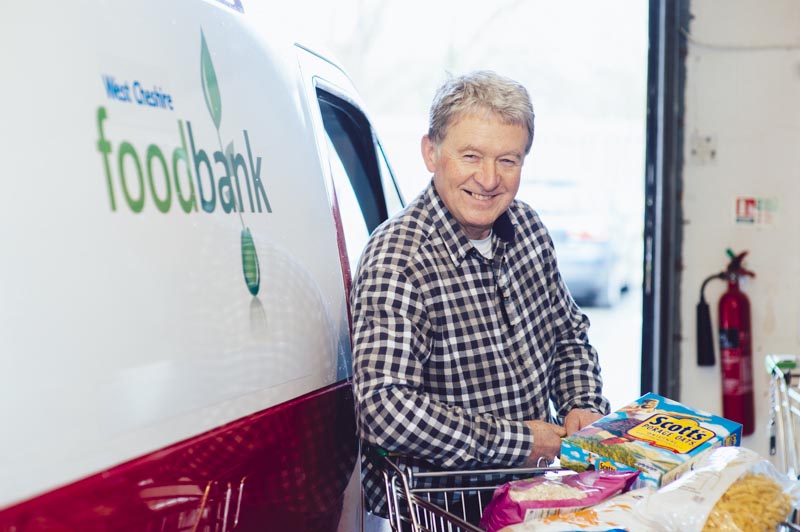 It's an arrangement of necessity. The recipients clearly wish they didn't need the help. The volunteers wish that too. But as long as their help is needed the volunteers stick to their task with good humour and an abundance of energy. And it's that energy I wanted to place front and centre of the annual report photography.
If you're part of a local or philanthropic organisation, choose photography that shows you at your best. For social portraits and lifestyle photography in the North West, give me a call here.
View some of my commercial photography portfolio
View some of my corporate photography portfolio
View my blog posts