Hi-vis commercial photography
How showing the scale of my latest project required people and the latest in a growing collection of hi-vis jackets.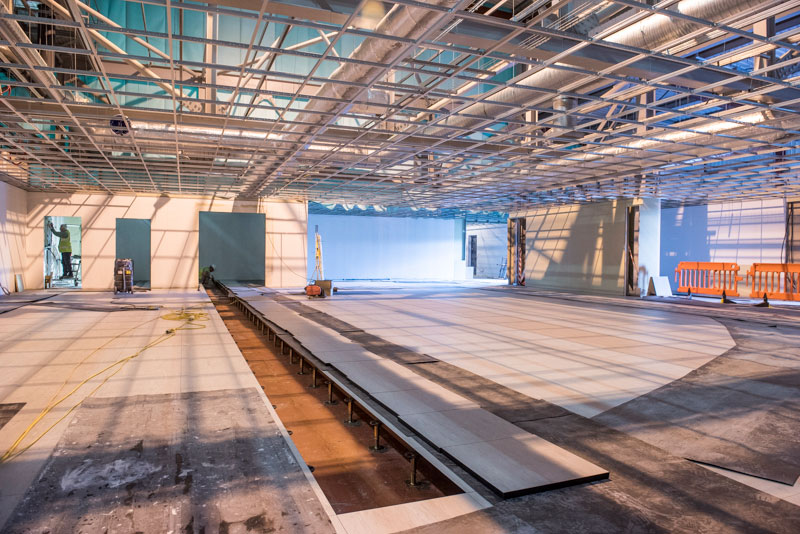 You wouldn't think it, but commercial photography seems to go in cycles. For some reason, you're chosen to shoot lots of similar subjects for lots of different people, with seemingly no reason for everyone getting in touch at the same time about roughly the same thing.
Earlier this year it was fitness. Now, it's the world of the hi-vis jacket. Last week, the hi-vis jacket was accompanied by builder's hard hat and steel toe capped boots (the look was very Village People) as I was shooting for a nuclear power station's quarterly magazine.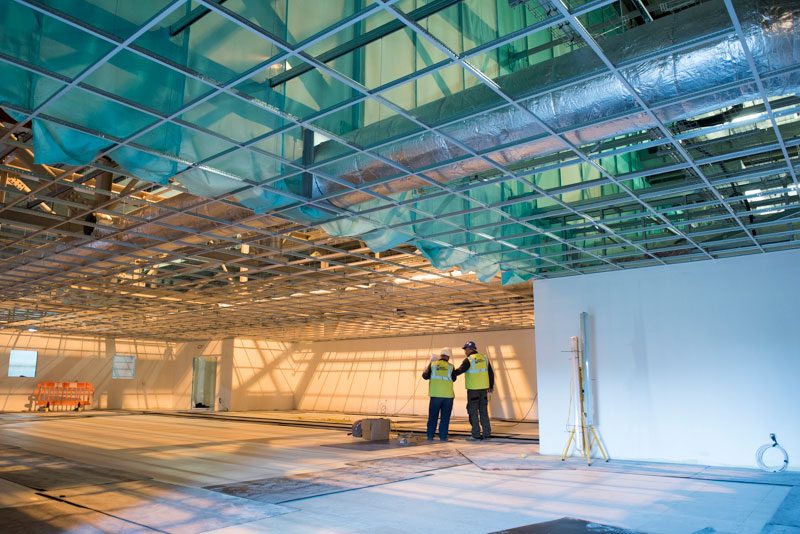 This week, my commercial photography again took me away from Preston to SDL Interiors' base in Glamorgan. SDL creates and installs interiors for stores, offices and showrooms, but I was there to shoot something rather more out of the ordinary.
SDL is in the middle of an ambitious project for a large pharmaceutical company. The work involves rather more than your average interior fit out. After all, it's not every installation that needs underfloor chambers for butane gas, air ducts and fire curtains.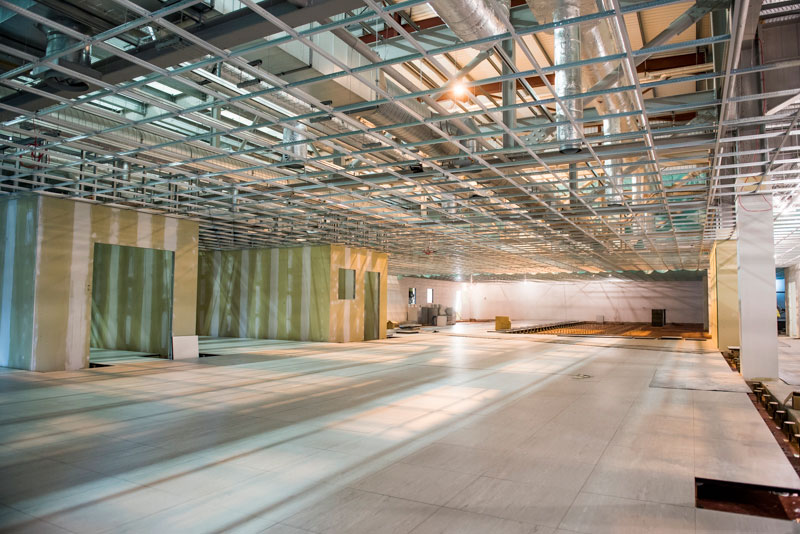 My job was to tell the story of the project, and give an impression of the sheer scale of it. In order to do that, I once more had to don the hi-vis vest.
It can be a tricky thing, showing scale on a project like this. Shots of panels and columns and tubing is all very well, but unless you're familiar with SDL's world it's difficult to gauge just what's going on. So I was keen to add relatable elements to the images wherever I could. We all know how tall your average workman/woman is (roughly), so when you put them in the shot, all of a sudden it's far easier to make sense of the size of the interior you're looking at.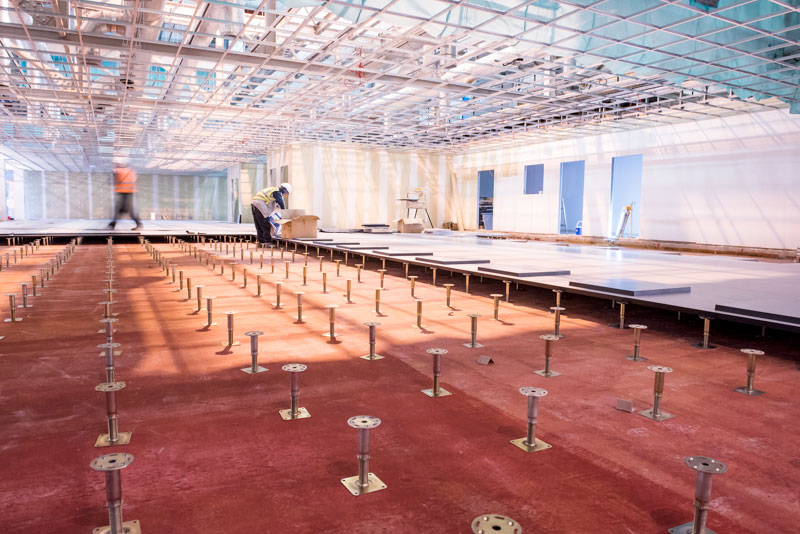 SDL liked the results so much that I'll back in due course to take more shots of the completed project.
"Thank you so much for the photographs, I passed them on to our MD who was really pleased," said Deborah Haines, SDL's office manager.
Want the sort of commercial photography in Lancashire (and elsewhere) that makes your MD pleased too? Give me a call here.
My commercial photography portfolio | Corporate photography portfolio | Blog posts