Shooting real life
Real is good. No staging. No posing. Just your customers/people/products doing what they do in a genuine, authentic way. Real life can lead to some wonderfully powerful commercial photography. But then, it also has a habit of tripping you up.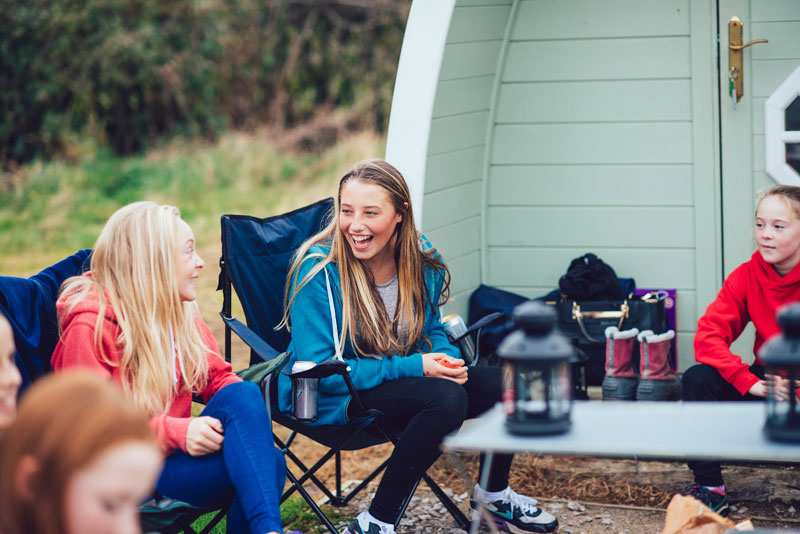 The camping experience at Stanley Villa Farm Camping isn't what you remember as a child. This is camping with style – glamping – and I was at the farm, between Preston and Blackpool, to capture what it really feels like to spend a few days in its cosy pods.
The images are going to be put to work on a new website, so my brief was about more than shooting the nuts and bolts of booking. It was about evoking a feeling of peace – of leaving stress and pressure far behind and instead entering a world of campfires and wellies, conversation and exploration. And the best way of bringing that feeling to camera? Capturing some unsuspecting campers doing just that.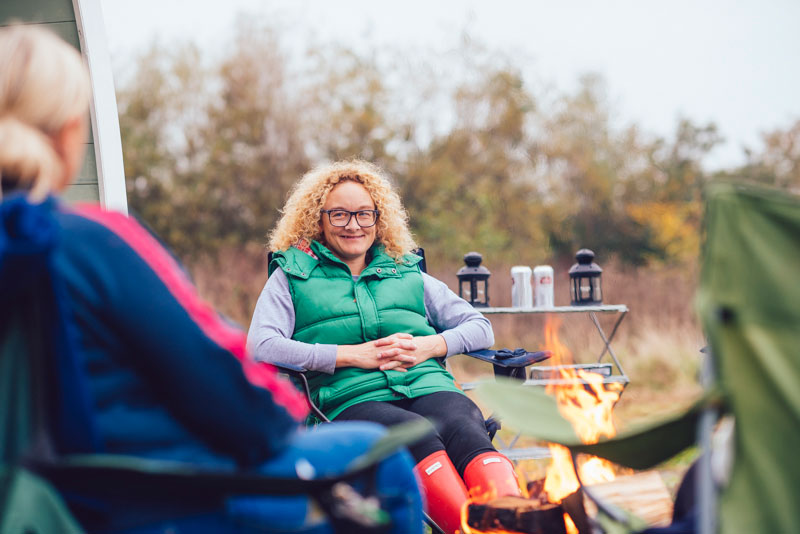 Photographing the public at large is always easier when they're only vaguely aware they're being caught on camera (don't worry, they were all fully aware afterwards). They act more naturally, so the results feel more real.
The downside to letting real life intrude on your commercial photography, though, is that real life means real weather and real calendars.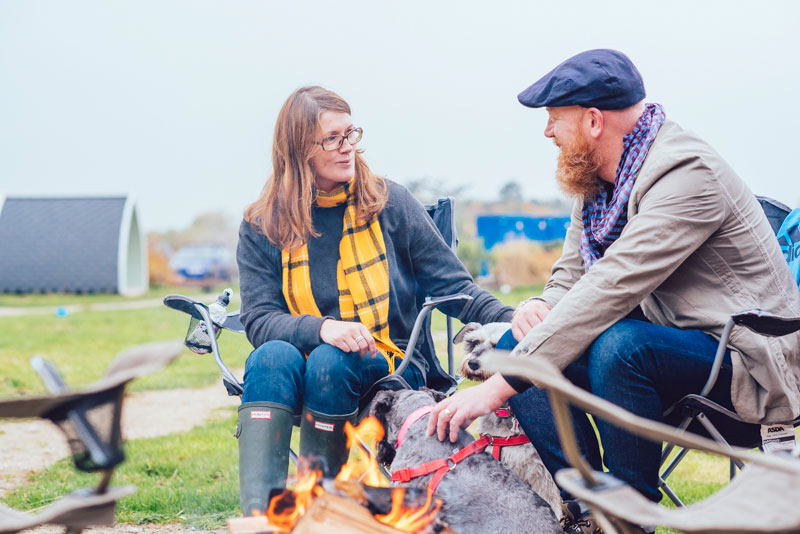 I shot these images on Halloween. Now, unless the brief is specifically seasonal I try to avoid being able to pinpoint the exact occasion a shot was taken. Halloween can make for some wonderfully autumnal shots, but it's hardly the right mood to strike when you're booking your summer holiday.
Then there was the weather – a glowering, moody October day where the sun really didn't get a look in.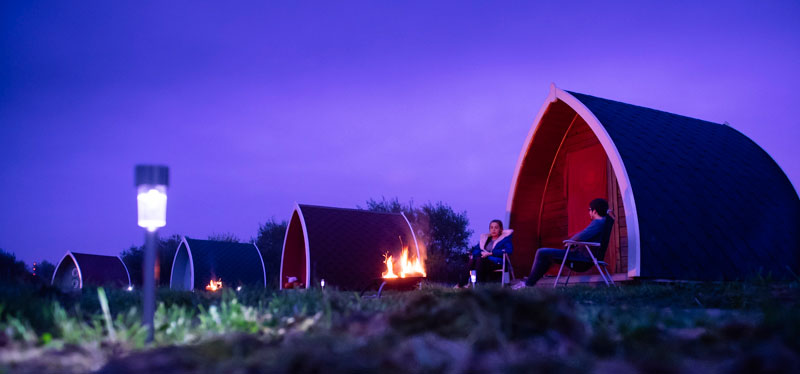 The solution? Studiously avoid the pumpkins and any other Halloween-related paraphernalia, and make the most of the weather. Because moody and grey makes campfires even cosier and more appealing.
And if that's the sort of commercial photography you'd like for your Lancashire business, you'll find me here.
My commercial photography portfolio | Corporate photography portfolio | Blog posts