Life Through a (New) Lens
I've been working with Second Sight Medical to tell the story of a Lancashire man who's been given a new life thanks to a set of very special glasses.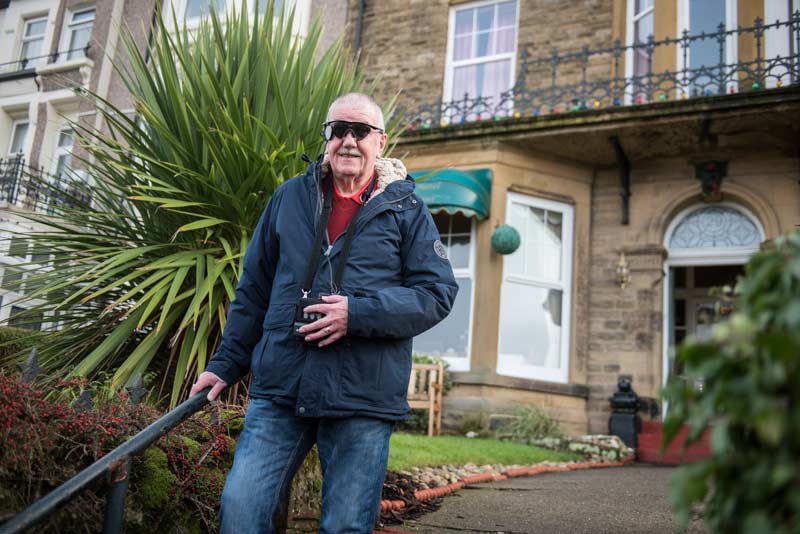 Meet Keith Hayman. He's 65 and lives in Fleetwood with his wife Sandra, son Alan and grandson Kyle. Keith has been totally blind for 25 years, the result of a disease of the retina called Retinitis Pigmentosa (RP). Keith was diagnosed with RP in his 20s while he was working as a butcher. He was registered blind in 1981 when he was forced to give up work.
In 2009, Keith was one of the first patients in the UK to receive an Argus II Retinal implant at Manchester Royal Eye Hospital. It's the product of Switzerland-based company, Second Sight Medical Products, and it has enabled Keith to 'see' by interpreting patterns of light.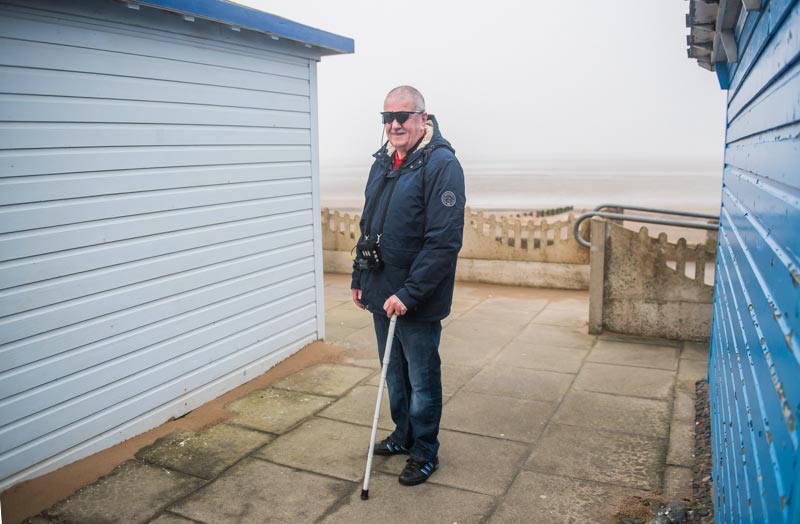 I was asked by Gloucester Road Communications Ltd to carry out some portrait photography of Keith wearing the Argus II device. The article was for publication in the Daily Express and I was also asked to make a brief film of Keith making his way around Fleetwood and talking about his experience in voiceover.
It's fair to say I've rarely had a more inspirational day as a professional photographer. We made our way from Keith's house to Fleetwood Esplanade, the beach huts and Keith's local pub (well why not). I captured Keith giving the Argus II a rigorous workout, and Keith told me more about what the device actually does.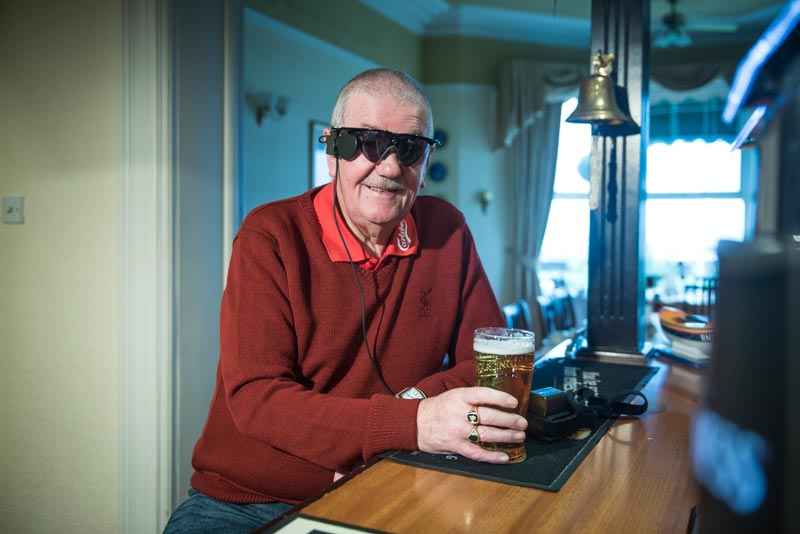 "What you actually see is a series of flashes – which you can see is not the shape of objects, but you can learn to discern what the flash actually is – it's like standing in a pitch dark street and someone turns on a series of lampposts – you see that's a post – you can discern the shape with the light flashes."
Seeing the difference Argus II has made to Keith's life really made this a corporate photography shoot that packed an emotional punch.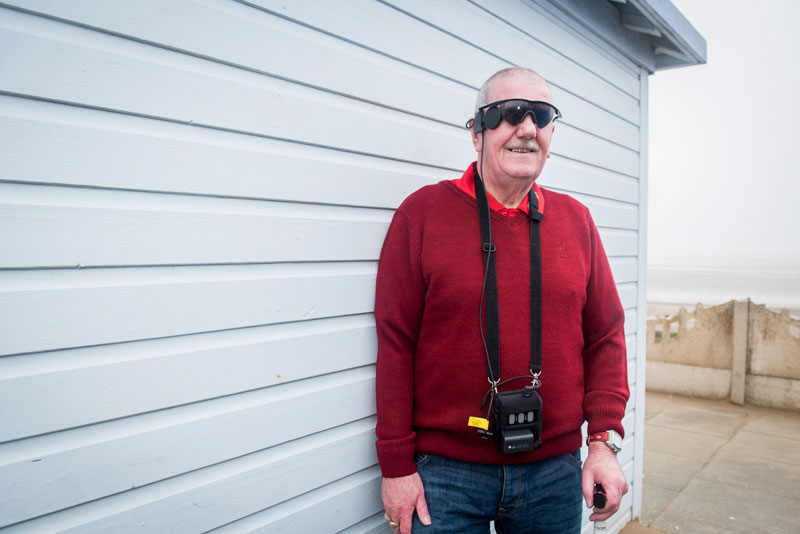 Thanks to him for making it such a memorable day, and I wish him well.
Have a product you'd like to shoot? Give me a call.
My commercial photography portfolio | Corporate photography portfolio | Blog posts