Stop saying cheese
Corporate headshots? I'm starting a one-man crusade to improve the standard of commercial portraits in Lancashire.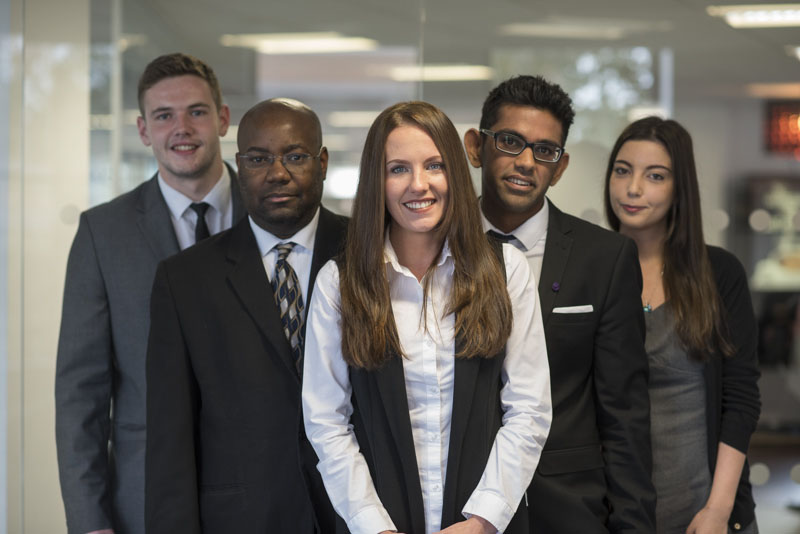 Forgive me, I'm going to have a bit of a rant. In the past week I've had reason to check the websites of three different companies in and around Preston and in every instance the corporate portraits look as though either a) someone just off camera is holding a gun to the subjects' heads; or b) they've been trying to hold the same fixed grin for about an hour.
This is what happens when X from estates/accounts/procurement offers to do the portrait photography. I know that's the case in at least one of these sets of shots because I can see his reflection in the picture behind the people.
Awkward
The problem is that novice photographer + time pressures + people who feel really awkward stood in front of a camera is only ever going to result in portraits of the sort usually reserved for police arrests.
A great image doesn't come from yelling at someone to "JUST RELAX!" and say cheese. It comes from actually feeling relaxed, and finding a way to be natural on camera. And that's what professional commercial portrait photography is all about.
Act natural
Take a look at these images, a range of corporate head shots, staff profile images and general office lifestyle shots. None of these people are actors or models. All of them really do work for the company (Asons Solicitors). And all of them look, well, like normal, reasonable, authentic people.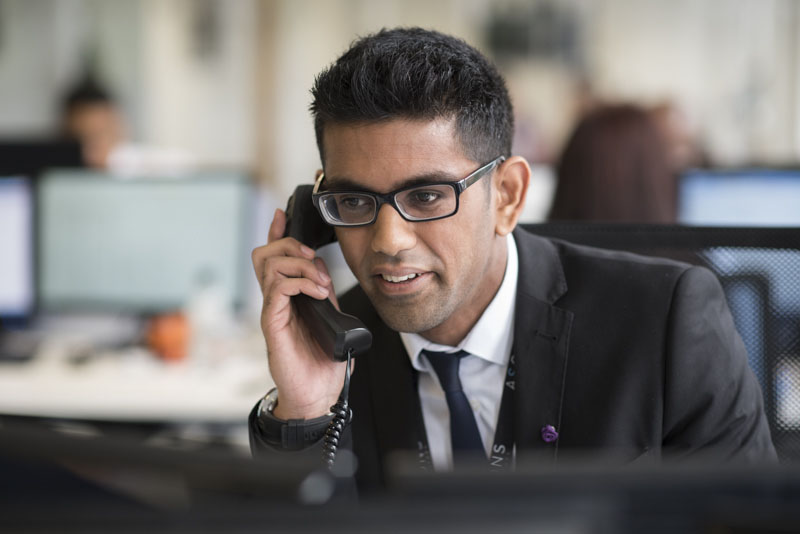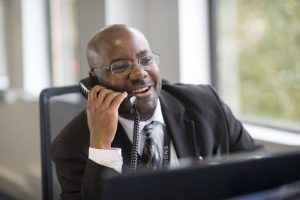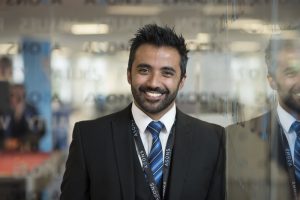 They look like people you can do business with, and that comes from:
• Not forcing people into rictus grins and asking them to hold the pose for a week
• Putting them at ease and knowing how to work with each individual to get the best from them
• Placing them in situations that, whilst staged for the shot, are typical of every working day
• Lighting them properly
• Not saying cheese
Pulling power
Does it really matter that the corporate portraits on the walls of your Lancashire office look more awkward, more staged, more forced than these? Actually, I'd argue it does, because office lifestyle imagery and corporate portraits are about far more than displaying a sharp suit and a cheery smile. They immediately speak volumes about the approachability, professionalism and capability of your people – and they're seen everywhere, from the corporate brochure and reception wall to LinkedIn.
So why wouldn't you invest a little bit more in them?
Is it time your Lancashire business updated its corporate portraits? Give me a call.
My commercial photography portfolio | Corporate photography portfolio | Blog posts