Going beyond the site launch
Whatever the brief, wouldn't it be great if your commercial photography could be repurposed and reused again and again?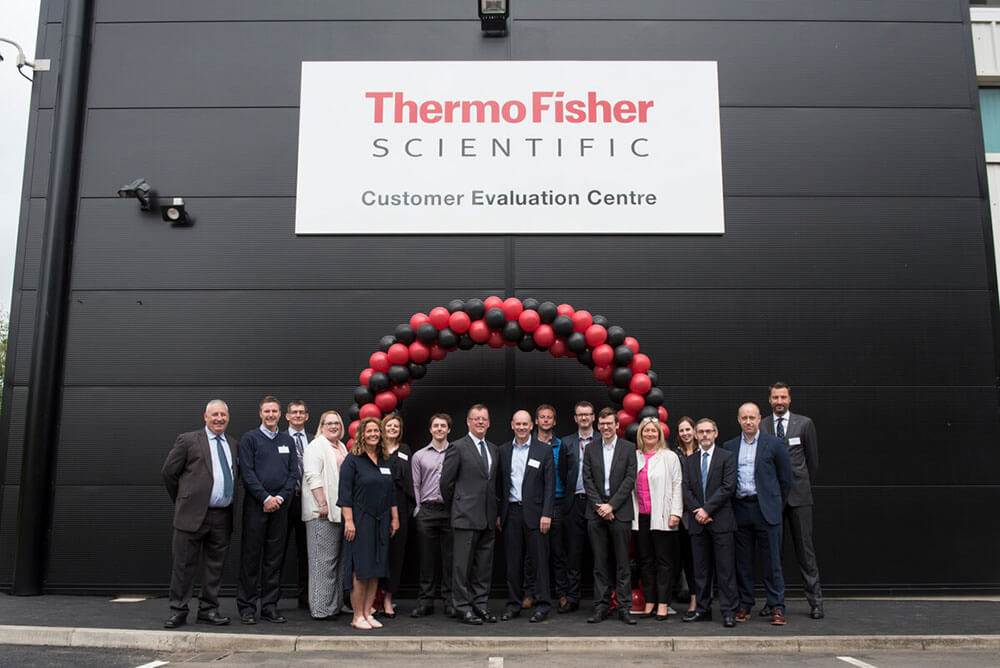 If your big corporate events are to make their mark, then the publicity of them needs impact. And whilst you can say a lot with a press release or a well-timed tweet, you can say an awful lot more when you accompany them with some original corporate photography.

That was why I found myself in Cramlington, Northumberland recently. My client was Thermo Fisher Scientific Inc., a world leader in life sciences research. A major part of Thermo Fisher's work lies in solving complex analytical challenges, improving patient diagnostics and increasing laboratory productivity, and a new facility at the Cramlington site has been designed to showcase the company's latest innovations.
I was on hand to capture the official opening of the facility, and follow a party of officials as they toured the centre.

On the face of it, the result is a series of shots that can be used across trade press, internal publications, social media and the website to tell the story of the launch. But each shot tells more than one tale. Whether it's the technology available at the facility, the investment evident in practically every shot, or the standards of the people at Thermo Fisher, publishing any of these images will convey far more messages than the one originally intended.

And that means, whatever channel they're put to work on, this commercial photography will be able to add value to more than simply the facility launch.
Want a commercial photographer who can deliver beyond the brief? Get in touch with me here or give me a call on 07766 385 515.
My commercial photography portfolio | Corporate photography portfolio | Blog posts